Combating the Holiday Blues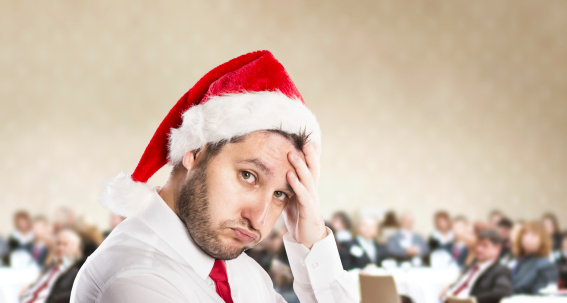 Some of your employees may be feeling burned out from the long holiday season, which can lead to a serious decline in productivity. PrideStaff Financial has some tips on how to fight post-holiday blues in the office, and motivate your employees to be their most effective ever.
Understand motivation.
Successful leaders and businesses know that after the holidays, employees tend to hit a wall and may become stressed or anxious about the upcoming year. Get to know employees' motivational factors; then use these factors to intrinsically motivate employees every day by incorporating them into communication and coaching. The first step is making sure there is work/life integration. Allow employees to have or do the things that are important to them in their personal life at the workplace—as long as there is balance. For example, you could offer a "Bring your kid to work day," or a "Stress-relief—bring your dog to work day."
Spend time.
Nothing is more impactful—or will help increase productivity, than spending some time every month in a one-on-one setting. Have employees bring topics they would like to discuss, find out how their family and personal life are going, and see if there is anything you can do to help them with challenges or projects. Make the setting inviting, and have snacks, coffee or lunch on hand.
Get to know your employees.
Allow your employees to do meaningful work that motivates them. The best way to do this is to get to know the people who work for you and find out what they are passionate about working on. If it's not in their normal scope of job responsibilities, give them the ability to choose something they would like to work on as an extra project or side project.
Get creative.
Never stop creating recognition and incentive programs. Keep your people motivated beyond just their regular salary, bonuses, raises, etc. Change it up often in order to keep incentives fresh and exciting.
Something to look forward to.
Part of the reason many employees have the blues has to do with the start of a new year and expectations, cutbacks, length of time until the next vacation and so on. Set up a "fun day out" or "mid-season break" day where employees can do some team building and break up the monotony. Think of putting together team challenges that take place over the course of a few months, where unique prizes like a golf outing in the spring are offered for the team that wins the challenge.
PrideStaff Financial is a 5-star diamond award recruiting firm. Our staffing consultants have the knowledge and expertise you need to keep your business going. Contact us today to learn how we can help you.