Minimize Workplace Liability in 2021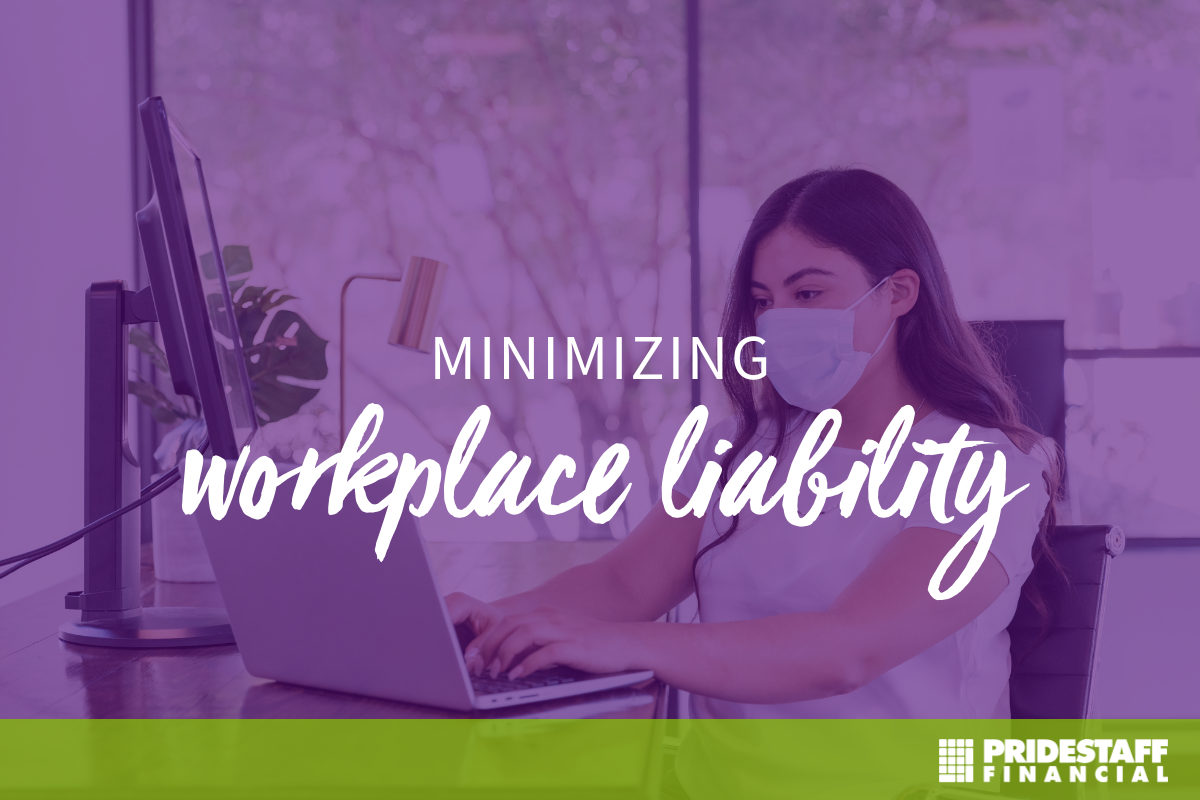 During these unprecedented and challenging times, there's a renewed focus on the basics of workplace safety, protocol, and fundamental assuredness. This is critical for the success of every employer's HR function and a part of our new 'normal.' Here's how your business can minimize workplace liability in the new year.
Recognize current challenges due to COVID-19:
Pandemic "times" are the new normal—unfortunately, it is evident that this pandemic has changed the way many companies view regular business practices. Thus, you need to evaluate the economic impact on employees and reduced employee supervision due to remote work or less employees in the workplace. You also need to emphasize employee engagement and mitigate distraction. Because there is a new way of functioning in the workplace/remotely, these topics must be addressed to alleviate liability.
Minimize claims by being fair:
It is your responsibility to manage employee productivity and work performance—even among those working remotely. Stay engaged with your employees at all levels, and effectively investigate complaints that come in. Don't brush them off or give them to someone else. Thoroughly go through them and make sure the employee feels heard. It's also essential to implement policies that address the "new normal," so all employees know what to expect and what's expected of them.
Manage accommodation requests: 
Because of the pandemic, many employees feel burdened with things that they never had to juggle before, like homeschooling children or caring for an elderly parent to reduce infection risk. These tasks can weigh heavily on your staff. Make sure you are prepared and understand all laws pertaining to the 'new normal.' Make sure your HR staff understands and adheres to applicable laws, such as the Families First Coronavirus Response Act (FFCRA) and the Family and Medical Leave Act (FMLA), effectively evaluating reasonable accommodation requests under the Americans with Disabilities Act (ADA), and addressing leave and accommodation requests that are not subject to the law will reduce or eliminate liability issues and claims.
Reduce termination risk:
It is vital to go over and implement best practices for individual terminations—these should be updated to reflect the current times and any new regulations/laws. Ensure fair and lawful layoffs, giving a detailed explanation as to the layoff. And, tread carefully when it comes to messaging terminations internally and externally—making sure the terminated employee has fully understood the reason for the termination and what steps happen next before sending out any messaging.
Connect with PrideStaff Financial
PrideStaff Financial has consistently won awards for exceptional client satisfaction. Our highly skilled staffing consultants can help support your business needs during these difficult times. Contact us today to learn more.