Specialized Accounting Skills Training—How to Get Staff up to Speed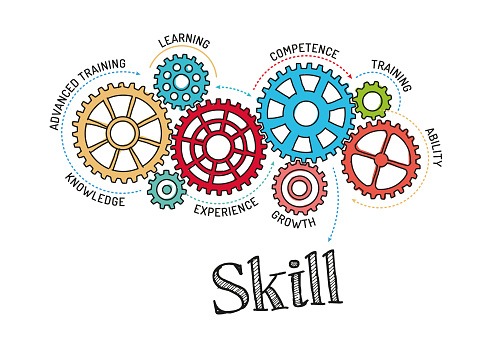 The need for specialized skill sets in the accounting industry is not a short-term topic; many companies are continuing to leverage specialized skills in day-to-day activities due to supply and demand. Here are some options for getting your current staff up to speed in these areas.
Know the gaps.
Gaps have occurred in the marketplace because graduates and staff aren't receiving additional or specialized on-the-job training. Training for skills such as cost management, planning and forecasting, process improvement and corporate finance skills are in demand. Start by developing individualized team or staff plans. The development plan should provide a road map for the employee or team that includes measurable goals and a realistic time frame for achieving each goal. Taking time to discuss and add detail to the development plan will increase the likelihood for a return on investment for all involved.
Show them the opportunities.
Create opportunities for an employee to take on new responsibilities outside their job function. Opportunities like cross-training and external certification programs will increase their awareness and knowledge of the organization, increase their skill-set, and help them work more effectively with others because they understand what other employees do for the company. The additional responsibility will put them in new situations, add challenges, expand specialized skill and encourage them to think on their feet. This type of development also creates energy and excitement in the workplace.
Remove roadblocks.
Make it a priority to get staff up to speed on specialized areas you find are needed within the organization. It's up to leadership to build bridges, get rid of barriers and design a system that encourages a flexible approach to learning and growing. Today's generation of workers are used to change and enjoy open work environments that let them explore (a strong indicator of things to come). If you want staff up to speed, you need to remove outdated rules or guidelines that will block your efforts.
Invest in your staff.
It's not just about finding new hires that can fill these in-demand specialized roles, it's about investing in your own company by investing in your current staff. Employee development activities include training, online learning programs and coaching. Financial commitments will be required along the way. Whatever the resource or tool for learning, the additional investment is necessary and valuable when it is thoughtfully aligned with the organization's strategic goals and the individual development plans designed around key talent.
PrideStaff Financial has consistently earned ClearlyRated's Best of Staffing Diamond Award for exceptional Client satisfaction. Our highly skilled staffing consultants can assist you with your hiring needs. Contact us today to learn more.