Keep Your Cool in Dealing with Staff Issues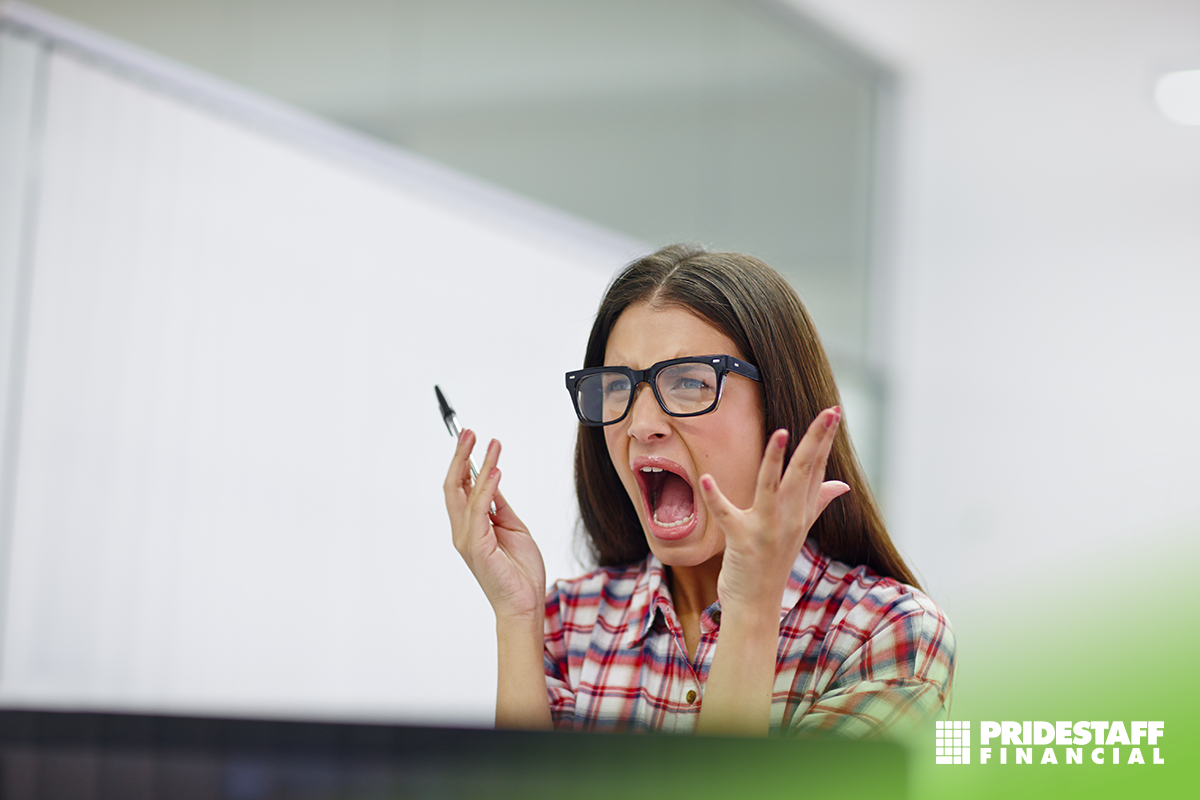 The weather is starting to cool off, but it can still be hard to keep your cool when dealing with underperformers. As a manager, you can't accept underperformance or subpar work. It's frustrating, time-consuming, and it can truly put a dent in the morale of the rest of your team. But what do you do about an employee who isn't performing well? How do you help turn around the problematic behavior? Here's how to keep your cool and help initiate change.
Don't push it under the rug:
Many managers aren't dealing with performance problems directly. More often, instead of taking action, the manager will transfer the person somewhere else or let them stay put without doing anything. Never allow underperformance to fester on any of your teams. These situations rarely resolve themselves. It'll just get worse. You'll become more and more irritated, and that's going to show and make the person uncomfortable. If you have an issue, take steps toward solving it as soon as possible.
What lies underneath?
Is the person a poor fit for the job; do they lack the necessary skills, or are they just misunderstanding expectations? There is very often a mismatch between what managers and employees think is important when it comes to performance. It's critical to consider the role you might be playing in the problem, as well. You may have contributed to the negative situation. Think about your team dynamics, are other employees contributing to a particular situation of poor performance? Have you not provided feedback or had healthy communication with employees? Don't focus exclusively on what the underperformer needs to do to remedy the situation — think about what changes you can make as well.
Ask before you act:
Before you act, make sure to look at the problem objectively. You might talk to the person's previous boss or someone who's working with them. Think about conducting a year-long review. When approaching other people, though, do it carefully and confidentially. Explain quietly that you are worried that your frustration may be clouding your judgment. Look for evidence that might prove your assumptions wrong. Do a deeper dive to see if there are some personal circumstances outside of work that might be contributing to the performance lag.
Make a plan:
Don't just dismiss the employee, and don't sweep the issue(s) under the rug. Make a plan to help the employee increase their performance, get them back on track, or find a more suitable position for them. You should also ask what resources the employee needs to accomplish the goals you set with them. You don't want him/her to make promises they can't meet. Give them time and help them flourish.
Need help recruiting top-performing accounting and finance professionals?
PrideStaff Financial has consistently earned ClearlyRated's Best of Staffing Diamond Award for exceptional Talent Satisfaction. Our highly skilled staffing consultants can assist you with your hiring needs. Contact us today to learn more.