What Sets PrideStaff Financial Apart?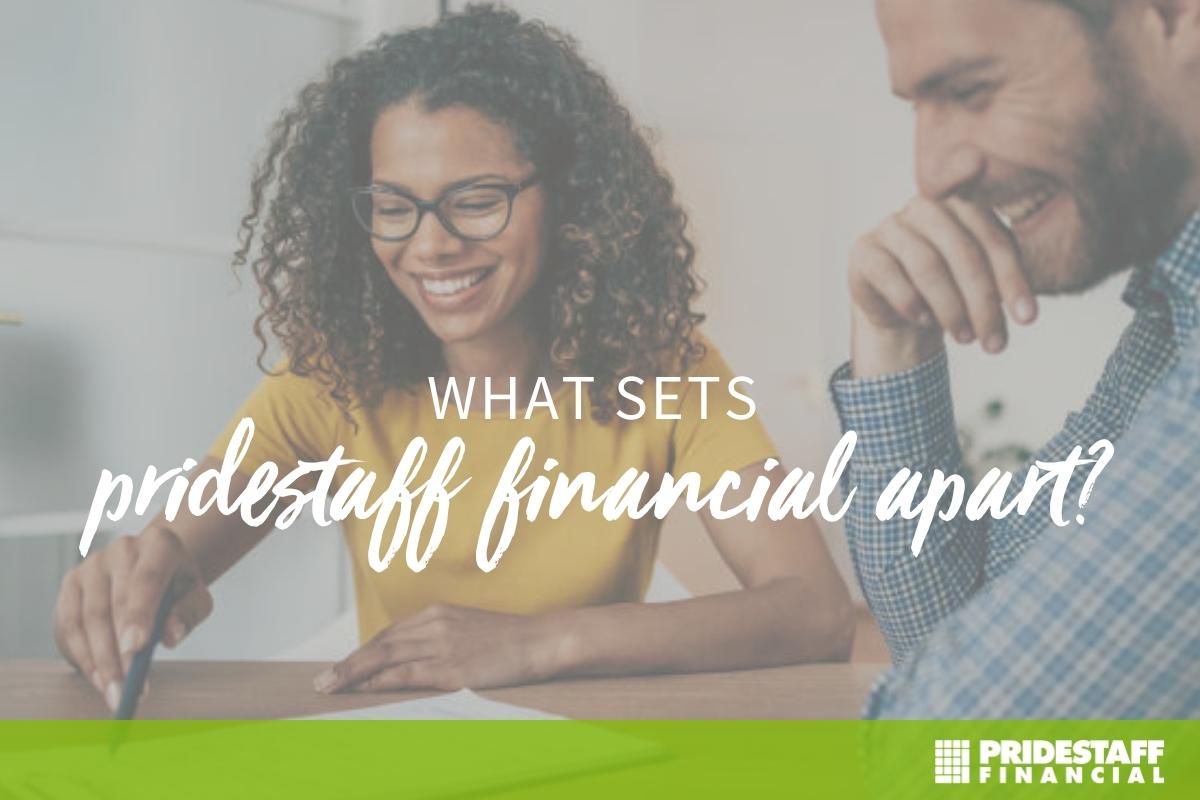 Attracting top talent in the financial industry is a challenge. Low unemployment rates and increased demand since the economy has opened back up have created a shortage in the industry for both candidates and employers. Reputable accounting firms can streamline the process and help navigate finding the right job for the right candidate. That's why it's crucial to make sure you're working with a recruiting firm that best matches your needs.
Who is PrideStaff Financial & what's our mission:
PrideStaff Financial is strategy-driven and has a comprehensive approach to accounting recruitment, leveraging decades of experience in staffing and job placement. Our extensive network of accounting professionals, combined with dedication to understanding our clients' specific business needs, ensures that employees and employers are aligned for long-term success.
We stay on top of current events that impact the industry.
PrideStaff Financial has worked hard to stay on top of current COVID news, resources, and support that can help both employers and job seekers. We've broken down the latest news and provide safety tips, a resource guide, education & prevention, as well as career support. You can learn more here.
Our team is motivated to help you find a job.
Our team is comprised of proven winners and overachievers with extensive accounting and financial industry knowledge. We love working together to bring out the very best in every client, associate, and internal relationship. As an example of our spirit, we've received ClearlyRated's Best of Staffing Client and Talent 10-Year Diamond Awards two years in a row. (Less than 0.5% of all North American staffing firms have achieved this level of recognition.) We stay on top of industry trends; this means you can get job alerts the minute a job hits the internet. With offices across the United States, we work to find you a job in the location you desire most. We also offer extensive resources to help you gain the knowledge and tools you need to get where you want to go in your career—our top-rated blog offers information and articles every month. Read our blog.
PrideStaff Financial offers various opportunities:
PrideStaff Financial offers several types of opportunities such as temporary, temp-to-hire, and direct hire (meaning that you become a regular employee for a given company). For both temporary and temp-to-hire assignments, you are employed by PrideStaff Financial.
Here's why you should consider working with PrideStaff:
The minute one of our recruiters calls you, the process begins. We work hard to find you the right job as quickly as possible. We offer training, make sure you get the right benefits and become your biggest advocate. We will even help you tailor your resume to the jobs you are applying for. The best part is our services are FREE! Our clients (the companies hiring) are charged a service fee in addition to your pay rate.
PrideStaff Financial has consistently won awards for exceptional candidate job satisfaction. Our highly skilled staffing consultants can provide guidance in helping you navigate your career and find you the right job for your career goals. Contact us today to learn more.