The Best Career Advancement Posts From 2017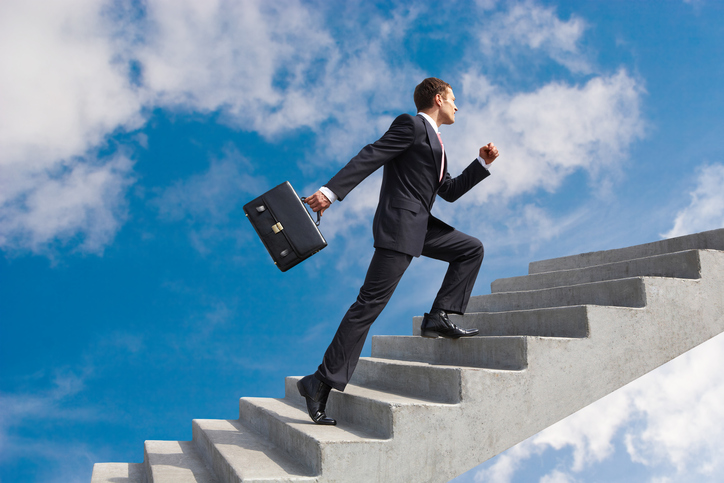 PrideStaff Financial's top careers blog gives guidance to help candidates advance their careers. We've found some of the most popular PrideStaff Financial posts and put them together in a comprehensive list. Here are our best career advancement tips.
It may be 2017, but financial institutions are still evolving, and as they do, these four skill sets are in very high demand: Communication, analytical and technical, understanding the inner workings of the organization, and finance/accounting regulations. When it comes to analytical/technical skills, many organizations require and depend on the use of Excel. CPAs who understand enterprise resource planning (ERP) will find themselves in high demand. Also, with more issues into institutional hacking and changes to property taxation, CPAs must have a firm grasp of fundamental regulations that include business law, federal tax procedures, accounting issues, individuals and entities, and federal taxation of property transactions.
Move up within the organization:
Companies are focused on identifying, recruiting, developing and retaining individuals with the best skills. Those employees who show promise and a willingness to go the extra mile are the ones that will advance. If you are interested in an associate, senior or executive position, let your bosses know and develop these areas now to seek advancement. Gain as much experience as you can; show you are responsible, and communicate often and well. Boss's aren't going to know you are interested in growing within the company if you don't make your desires known. You have to show them your willingness to go above and beyond for that upper-level position.
Moving up isn't automatic just because you work for the company. You still have to ace the job interview! When preparing for an interview, do your homework. Just because you know the company and understand your current role doesn't mean you understand every aspect of the job you are applying for. Also, find out what others are saying about you internally (you want a good reputation). Lastly, have a frank conversation with your current boss. Let them know your interest in interviewing for an internal position. You never know, they may want to help you prepare for the interview!
Breaking the ice with a new boss:
When you do advance, it's good to know how to approach and work with a new boss. Just because you work for the same company doesn't mean you've gotten to know everyone there. Some helpful tips include: find common ground; be empathetic and understanding of the fact your boss is trying to get to know you too; smile; be sincere; communicate and ask questions when you need; and be respectful—look them in the eyes when they are talking to you to show you are listening.
Temporary accounting positions:
Everyone has had times when they've taken on temp work. The best way to advance your career is to be honest about your past. Clearly list temp positions, gather references and recommendations from those positions, and highlight unique training and skills gained from those temp positions.  
PrideStaff Financial has consistently earned Inavero's Best of Staffing Diamond Award for exceptional Talent satisfaction. Our highly skilled staffing consultants can guide you in growing your career or help you transition to a new one. Contact us today to learn more.