Top 5 Accounting and Finance Blog Posts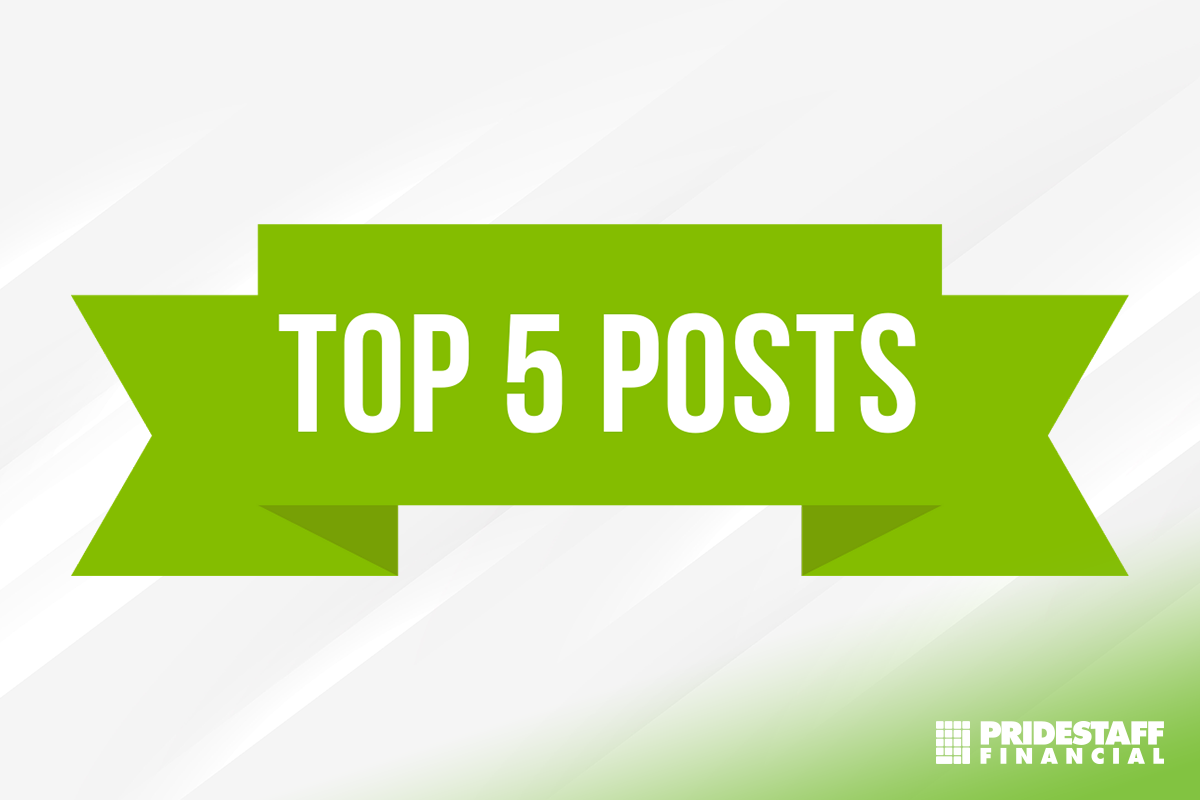 While we strive to bring you the latest information in accounting and finance, innovative tech in the industry, hot jobs, and the highest salaries, we also know some blogs that steal the show! Here are PrideStaff Financial's top blogs.
The buzz about resume buzzwords!
Putting together a resume is not easy; it's time-consuming, confusing, and stress-inducing. There are many ways to structure a resume, but what works for one may not work for another. The best way to make sure your resume gets the attention it deserves is to tailor it to the field you are in and use the right attention-grabbing buzzwords. This popular post was a big hit and here's why: top-accounting-and-finance-resume-buzzwords/
The conundrum—Greatest job ever, low salary:
Another popular blog was how to handle your dream job offer with a low salary. PrideStaff Financial explained how to counter a low offer without offending the company you so badly want to work for! Have you ever been in this position? Want to know how to handle it? Read on to find out some of our best tips: how-to-handle-a-job-offer-with-a-low-salary/
The year's not over yet! Get a great entry-level job:
It's not easy to jumpstart your career. Many college graduates aren't sure where to look when entering the accounting and finance fields. PrideStaff Financial offered a look at some of the top-paying entry-level accounting and finance jobs of 2019. And, the year isn't over! These jobs are in demand, learn more here: highest-paying-entry-level-jobs-in-accounting/
What drives you to find the perfect job?
It's not always about the pay, sometimes incentives, commute, and company culture are more important. If this sounds like you, click here to find out what's more important to you: whats-more-important-pay-rate-or-commute-and-culture/
Acing the interview:
Interviews are not easy—they have never been. In our 2019 blog about acing your next interview, we reviewed what has changed over the last few decades and how information is at each candidate's fingertips. Therefore, employers expect you to be prepared. Make sure you are by following some simple tips here: 3-keys-to-acing-your-next-interview/
PrideStaff Financial has consistently earned ClearlyRated's Best of Staffing Diamond Award for exceptional Talent satisfaction. Our highly skilled staffing consultants can guide you in growing your career or help you transition to a new one. Contact us today to learn more.